MATERIAL TESTING & ANALYTICAL SERVICES
Using IMR Test Labs analytical services to understand the characteristics of
materials used for product and component fabrication can be a key
differentiator when bringing goods to market. An assortment of materials
testing and analytical services is available to determine the various
resistances, tolerances, and other properties of such materials.
IMR's analytical laboratories specialize in "destructive" materials testing
services- in other words, we frequently expose testing samples to conditions,
solutions, and stresses that are intended to break down their structure to
make analyses more accurate.
IMR Test Labs' analytical services include tensile testing, hardness testing,
and failure mode analysis for many major OEMs in the Aerospace,
Transportation, Medical Device, Energy, and Oil & Gas industries. We've also
developed an exceptional reputation for insightful analysis of 3D Printing /
Additive Manufacturing powders, prototypes, and products, from chemical
analysis to mechanical testing.
Analytical Testing Services
Chemical Analysis
Cleanliness Testing
Corrosion Testing
Mechanical Testing
Metallurgical Analysis
Failure Analysis
Fatigue Testing
Coating Evaluation
Backed by ISO/IUEC 17025 accreditation, NADCAP certification, and GE S-400 certification across all of our testing locations, our global teams utilize state-of-the-art equipment to perform tests on virtually any material type. Our team conducts the following analytical testing services to serve a variety of industries:
Analytical Testing – Chemical Testing
Using XRF, OES, and ICP chemical analysis, we perform alloy determination and/or verification on nearly any alloyed material. In addition, our strictly controlled quality management system incorporates chemical analysis testing to provide end-to-end material composition verification, from raw material through final finishing processes. Our chemical testing processes can also identify any contaminants discovered on testing materials or finished products.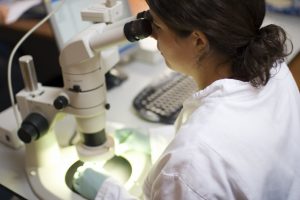 Analytical Testing – Coatings Evaluation
Because many industries – such as aerospace, medical devices, oil and gas, energy, and automotive – adhere to stringent standards driven by high-performance requirements, engineers and designers in those fields employ unique coatings to increase part resistance. Curtiss-Wright Analytical Laboratories offer a complete line of testing services for all coatings, including platings, thermal sprays, and medical-grade coatings.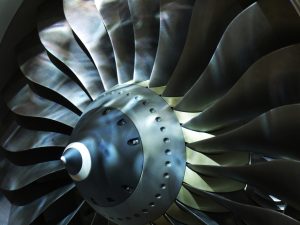 Analytical Testing – Corrosion Testing
Many applications require that processes such as coating, anodizing, or electroplating be performed to strict specifications for optimal corrosion resistance. Our corrosion testing lab screens all sample materials to ensure they will perform as anticipated in their intended applications, guaranteeing maximum service life and optimal resistance to potential weathering or eroding factors.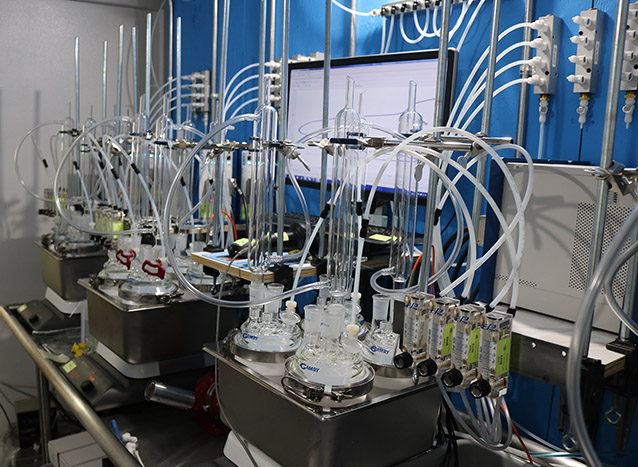 Analytical Testing – Failure Analysis
Metals, polymers and composites, welds, coatings, other materials, and finished products are all subject to potentially catastrophic failure when exposed to particular chemicals, environmental factors, or other stresses. Curtiss-Wright Analytical Laboratory staff has extensive experience in determining failure modes across an incredibly diverse range of materials.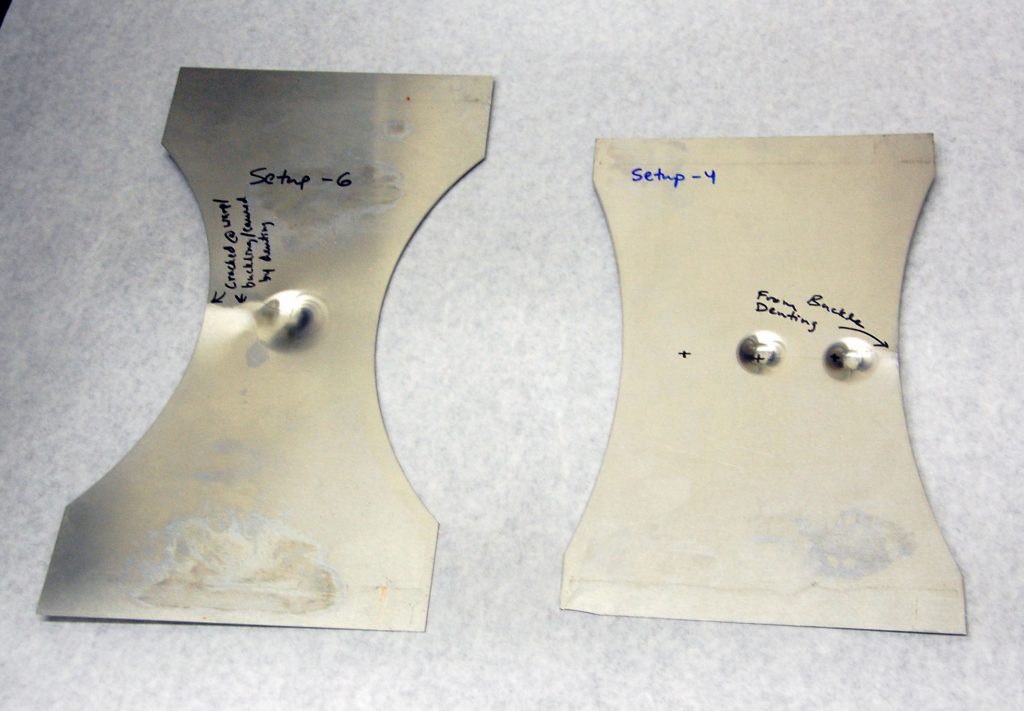 Analytical Testing – Mechanical Testing
We offer an array of testing options to determine mechanical strengths and properties in a range of materials, including:
Tensile Testing
Fatigue testing
Hardness and Charpy Impact Testing
Hydrogen Embrittlement
Weld Testing
Conducted as efficiently as possible, many of these services can be completed in as little as three days.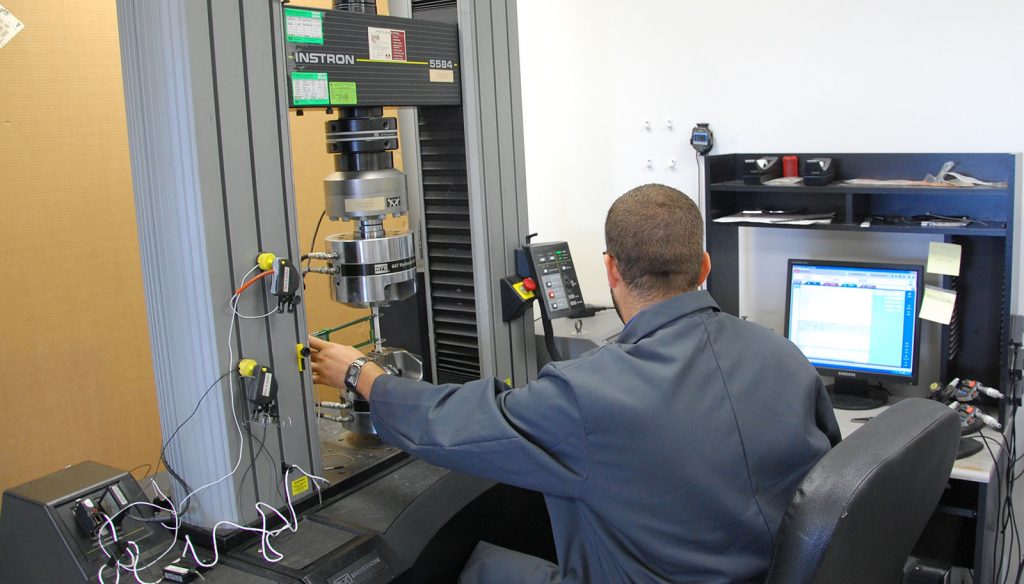 Analytical Testing – Non-Metallic Materials
As manufacturers continue to explore alternative material options, engineered non-metallic materials are becoming an increasingly popular choice. Curtiss-Wright Analytical Laboratory staff tests polymers, composites, and ceramics for heat resistance, flame resistance, durability, ductility, and chemical resistance to illustrate how these materials compare to more traditional metal options.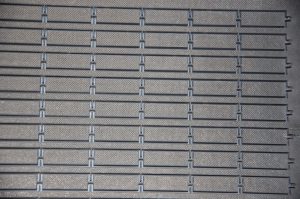 Analytical Testing – Metallurgical Analysis
Using SEM, macro, and micro examinations, Curtiss-Wright Analytical Laboratories can determine any material's precise condition and composition. This type of analytical testing reveals which manufacturing processes may or may not have been performed on a test material; It can also distinguish whether the material offers the correct properties and durability required for the intended application.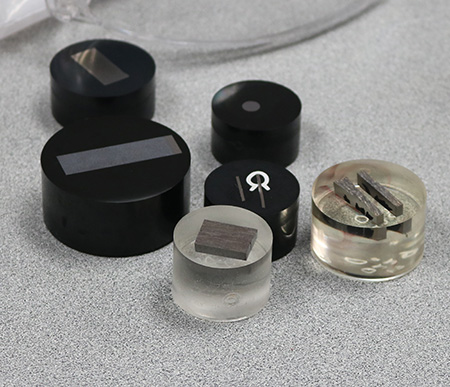 Analytical Testing – Data Reporting & Interpretation
Outstanding analytical testing goes beyond just gathering information. Test results must be interpreted by well-trained professionals who understand the real-world implications of the data.
We exemplify our motto of "not just data, knowledge" by staffing all of our analytical testing facilities with highly educated engineers, chemists, and lab technicians who have extensive experience interpreting test results and what they mean for a particular application.
Material Testing & Analytical Services - Related Articles & Brochures